Thanks to Sam, @Nicky's Mom for tagging me in this one — it was a lot of fun to do (although I think my brother thinks I hate him because I was too busy working on this to have a solid conversation when he arrived a little while ago).
Trump vs. Clinton: Name your favorite character rivalry.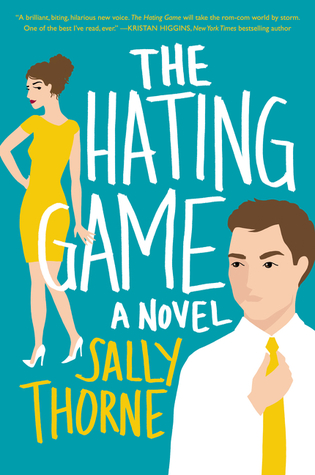 The Hating Game: Lucy and Joshua are by far my favorite rival characters from this year. While they shifted between love and hate, I pretty consistently loved them both throughout this entire book, and didn't want it to end.
Turkey Failed Coup: A book you started but failed to finish.
The Widow by Fiona Barton: This was actually one of 4 or 5 books I gave up on this year — one of the things I've finally realized is that life is too short to keep going with a book I'm just not feeling. I'm choosing this one just because, of the ones I gave up on, this was the most-hyped. It seemed like the kind of book I would like, but I just couldn't deal with Jean and didn't much care to find out what happened with the mystery. It's likely that, had I kept with it, I would have ended up enjoying where it took me. Maybe I'll give it another shot someday.
Pokemon Go: What book did you buy or read based on the hype? Did you enjoy it?
The Nest by Cynthia D'Aprix Sweeney: This was definitely one of the most hyped books of the year. I enjoyed it, but wasn't wowed by it. It was okay — Most of the characters weren't very likable, but it was a highly discussable book, which I can almost always appreciate.
Stranger Things: What's one book you want everyone to read?
Prep by Curtis Sittenfeld: I almost went with Tana French's The Tresspasser here, but then Prep edged it out. The reason for that is that this book so perfectly captured the feelings from a time in my life I had lost touch with and sight of. I don't think I have much in common with the main character, Lee, overall, BUT some of the things she felt and the experiences she had and described as a teenager were so painfully realistic. There were times I would listen to parts of this book, and feel my cheeks start to heat up at the embarrassment of whatever Lee had just been through. This book really captures the feeling of those teenage years in a way you don't often find — the self-consciousness, the first crush, the humiliation that comes along with those years. It's stuck with me long after I finished it, which few books do.
Game of Thrones, The Walking Dead, Mr. Robot: What was your favorite book cliffhanger within a series?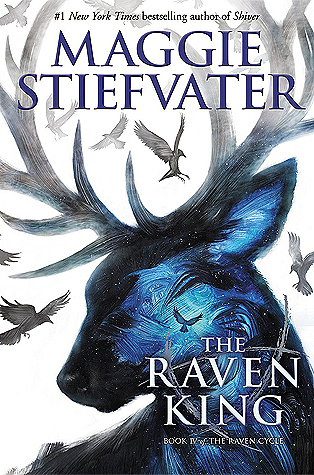 The Raven King by Maggie Stiefvater: This one doesn't really count, since it was actually the last book in the Raven Cycle series. But, it was the only book that I read that was part of a series that I read this year,so it's going here anyway. This series was phenomenal, and I recommend it all the time. Each book in the series had some pretty great cliffhangers that made me really impatient for the next in the series. This one was bittersweet just because I knew it was going to be the end. It was great though.
The Tragic Crisis in Aleppo: Name the last book that made you cry.
Lily and the Octopus by Steven Rowley: I'm not sure if it's the last book that made me cry, but it is certainly the most memorable of the year. I loved this book, and it destroyed me. I put off reading it because I knew it would be tough, but it is so worthwhile. If you've ever loved a pet, this is a book you have to read. It is heartbreaking, but it's also funny and captures the magic of loving and sharing your life with a furry, four-legged creature.
Brexit: Name a book you have an unpopular opinion towards.
The Good Girl by Mary Kubica: Sam, who tagged me in this post, will hate me for this pick I'm sure. But, I just was NOT feeling this book. I hated the twist at the end, and felt it undermined the entire story for me. I didn't feel much towards most of the characters (with the exception of Eve and Detective Hoffman, who weren't even really the main focus of the story). It just made me so ANGRY in the end, and makes me nervous to attempt Kubica again in the future.
Four new elements discovered in the periodic table: Name an author you discovered/read for the first time.
There were actually quite a few authors that I read for the first time this year, and a lot of those were debuts. But, one author who I just read for the first time this year who has published in the past was Blake Crouch. Dark Matter was one of my favorite book of the year, and it made me want to check out the Wayward Pines series.
#AllLivesMatter: Your favorite diverse read.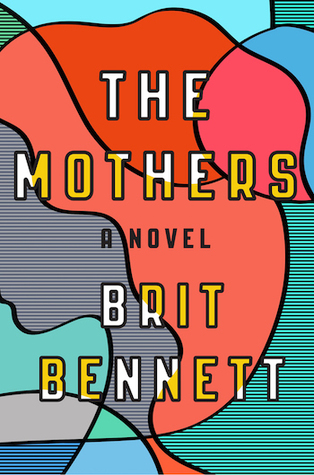 The Mothers by Britt Bennett: I had some strong choices for this category this year, and nearly went with Aristotle and Dante Discover the Secrets of the Universe, but this one was much more powerful for me. Bennett's debut was brilliant and heartfelt, and had such lovely, memorable characters. The audiobook was also beautifully narrated, and I was sad when it came to an end, and I had to leave Nadia, Luke, and Aubrey behind. I also loved that, while I enjoyed the characters, none of them were perfect. They all had faults, and sometimes made me angry with their choices. But I loved them anyway.
Zika Virus: A book that spread like wildfire.
The Girls by Emma Cline: This was definitely one of the most talked about books of the year it seemed. I can't say I was a fan, but it certainly spread like wildfire and a lot of people were talking about it. I do think, like The Good Girl my dislike of this one was in the minority.
Leonardo DiCaprio FINALLY won the Oscar: What was your most anticipated book release this year?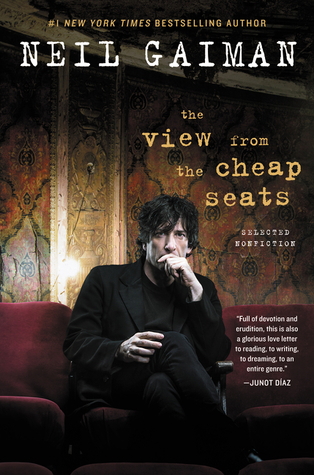 The View from the Cheap Seats by Neil Gaiman: Since I've already mentioned Raven Boys, I'll go with Neil Gaiman here. I was excited to read his book of selection nonfiction, because the man is eloquent, and a huge supporter of reading, storytelling, and libraries. I powered through my copy from the library, and adored it. There were so many things I wanted to highlight and underline as I read that as soon as I returned it to the library, I ordered my own copy.
In Memoriam: Name a memorable character death.
Gena/Finn by Hannah Moskowitz and Ket Helgeson: I feel the need to preface this by saying I HATED THIS BOOK. It was BY FAR my least favorite of the year. And Zack's death in this was memorable mostly because it felt so incredibly unnecessary, and made me immensely angry.
Samsung phones: One book that blew your mind this year!
Kill the Boy Band by Goldy Moldavsky: Oh man, this book. I loved this book. It was dark, and funny, and captured what it feels/felt like to be a fan SO PERFECTLY. This is another one that I found myself furiously copying quotes from because they described what I felt like so perfectly. I just enjoyed this book so much, and it was one that I recommended like crazy, especially to those people who I knew that had been huge fans of Hanson, Backstreet Boys, and 'N Sync back in the day.
That's it! I now tag Lindsay to do this challenge (but only if you want to…I know your blog is NOT book focused, but this was fun! 🙂